The slums we visit during our Eco-Favela Tour are Babilônia and Chapeu Mangueira, two small, adjacent communities on a mountainside, with great views of Copacabana Beach. In the summer of 2009, for the first time in their history, they received their own community police. It is part of recent municipal politics to restore authority in the slums under control of drug gangs. Since then it's possible, even as a tourist, to go up the mountain and have a bite in one of the restaurants or bars located in the slums.​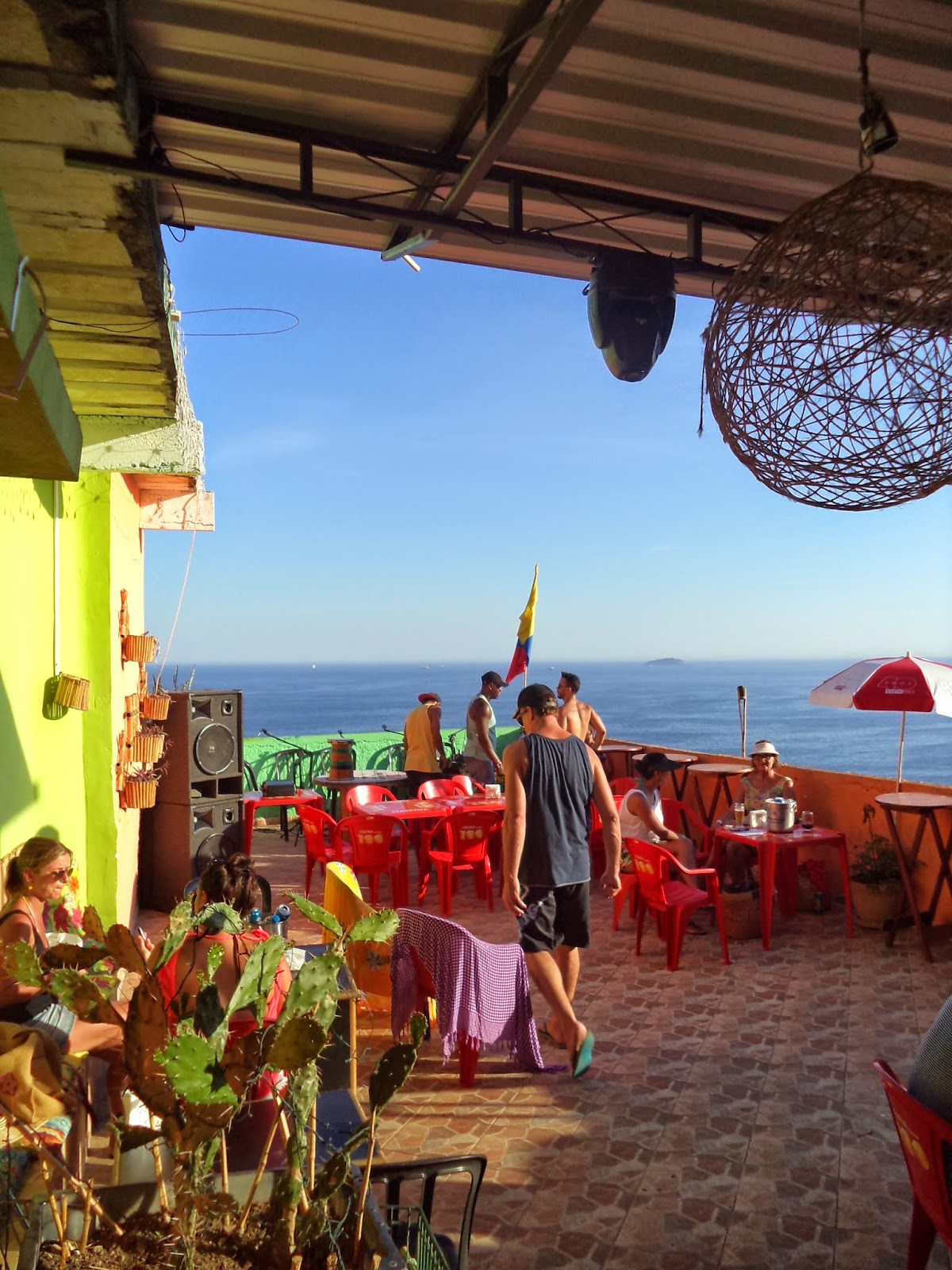 The entrance to Babilônia and Chapeu Mangueira is located in the leafy Rua General Ribeiro da Costa in Leme . It is a winding road leading upwards. Who doesn't feel like taking a hike, can also take one of the motorcycle taxis, waiting at the foot of the mountain. For around 2 real they'll drive you up to the slums in about two minutes. The road ends in a kind of t -junction. If you turn left, you'll go to Babilônia; turn right and you'll go to Chapeu Mangueira. Both areas today have fine dining options.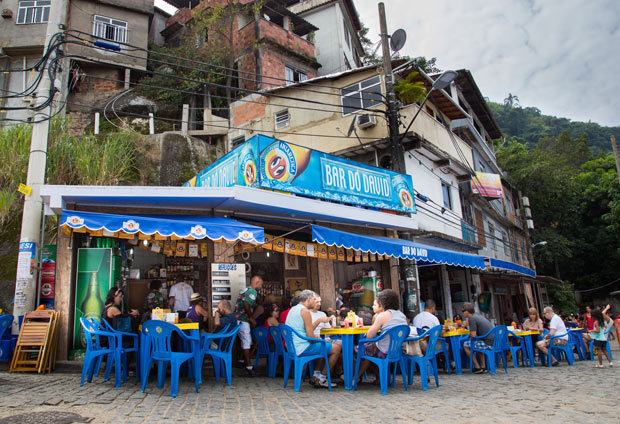 In Babilônia for example, the Feijoada of acclaimed chef Pituca is a great choice. Feijoada is a traditional Brazilian dish, a stew of beef, pork and black beans, combined with rice, orange and blood sausage. You won't find Chef Pituca in a traditional restaurant, but on the roof of a house in the slum. Therefore you must book in advance. It's worthwhile though, because the food is good and the view from the roof on Copacabana Beach is excellent.
Another possibility is to visit Chapeu Mangueira. There you will find Bar do David, a typical restaurant with a terrace. Open daily. It is a good place to observe life in the favela, but especially to eat. Owner David Vieira Bispo has won several awards for his cuisine (fresh fish). These days, a visit to Bar do David is even recommended in the weekend newspapers of Rio de Janeiro, something that was unthinkable five years ago because of the insecurity.


Feature image: