Try to imagine Rio de Janeiro without sun. It's difficult. How about Rio in the rain? That is even more unimaginable. However, when visiting Rio de Janeiro, it is actually very well possible you'll hit a rainy day. True, it's not a great combination, Rio and rain, so here we give you some insight on what to do in Rio de Janeiro when it rains. Don't worry; the city has plenty to offer to get by on rainy days.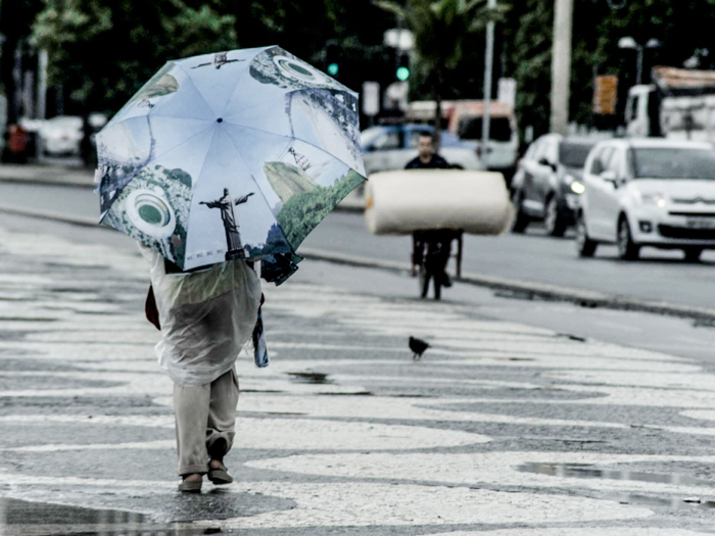 The good news is that the wet season in Rio is also the tourist high season, summertime. Since Rio is below the equator, seasons are reversed if you're coming from the northern hemisphere - but you knew that, right? From December to March it can rain quite a lot. But luckily, usually these are late afternoon showers. So you'll have plenty of time to enjoy the beach, before the rain starts pouring down. If you want to avoid the extreme summer heat though, you should visit during Rio's winter. When it's drier and cooler, but still sunny, somewhere between June and September. April and May, like October and November, can be warm, but also wet.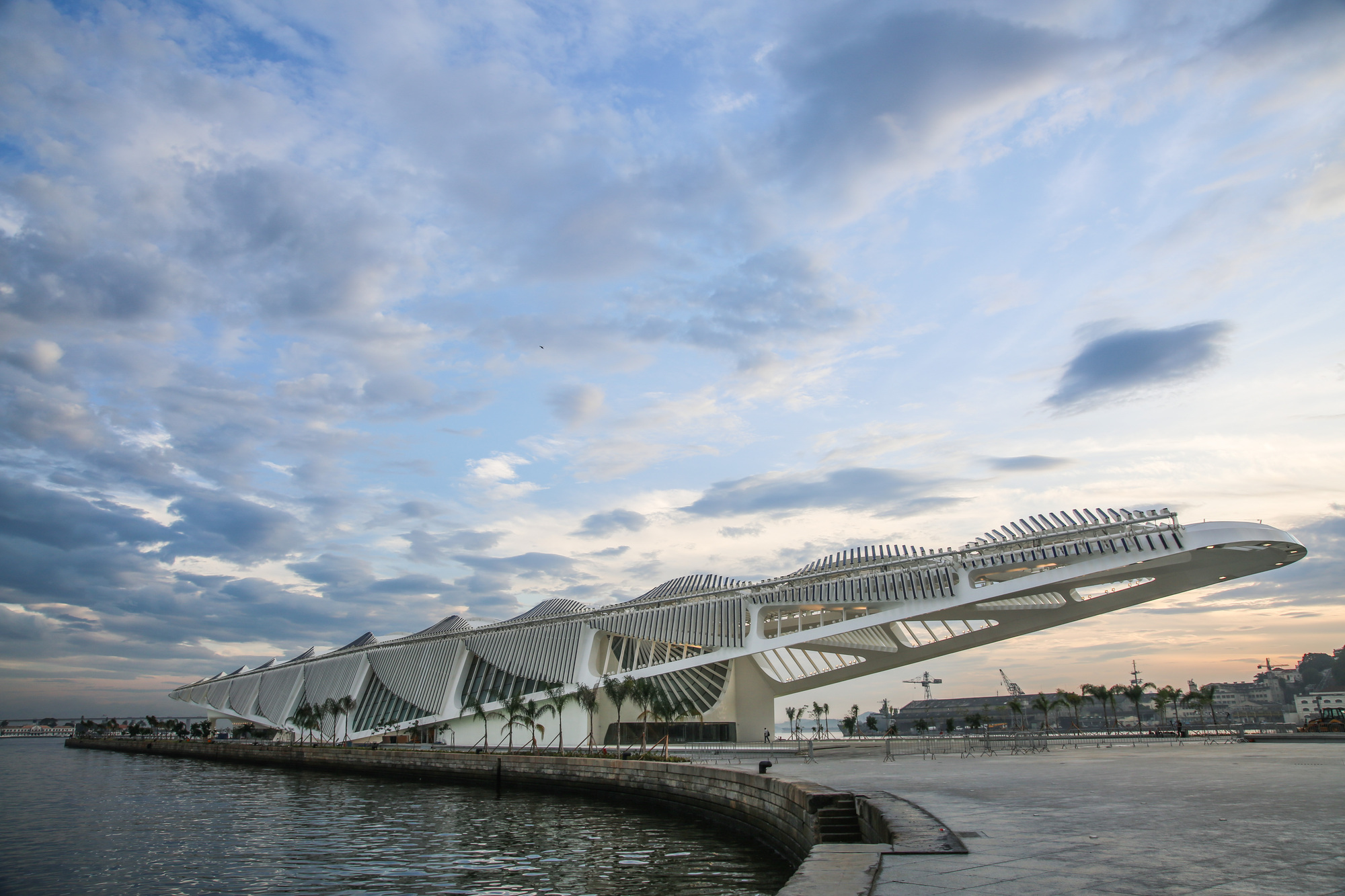 Tropical rains can be heavy and relentless, and may bring the usually vibrant and bustling city to a halt. Cariocas, as people from Rio are called, hate rain. A slightly cloudy sky can be enough to keep them inside their homes. Rain turns this usually extravert city into an empty and introverted place. On rainy days traffic will slow down automatically. Short drives suddenly take forever. In the summer 4-6 inches of rainfall each month is often registered. To avoid getting stuck in traffic you might want to use the subway. It will get you - dry and relatively quickly - from Ipanema and Copacabana all the way to the historical center and the Maracanã stadium.
Rio has some great museums for rainy days. One of our favorites is the MAR (Rio Art Museum), located at the recently revamped square Praça de Mauá. MAR opened in 2013 as part of Rio plan to revitalize its port zone and cultural sector. The iconic building comprises three existing buildings of differing architectural styles that have been joined together under a single, billowing roof. From the museum's roof terrace you have great views of the Bay of Guanabara. Exhibitions are often related to Rio and draw from the museum's collection of roughly 3,000 works.
Across the square from the MAR you'll find the Museum of Tomorrow (Museu do Amanhã), a futuristic building right on the seafront, which was opened in 2015. While designing the museum Catalan architect Santiago Calatrava let himself be inspired by the beautiful bromeliads in Rio's Botanical Gardens. Making use of solar energy, it also a very eco-friendly museum, where science and ideas are the main features of its exhibitions.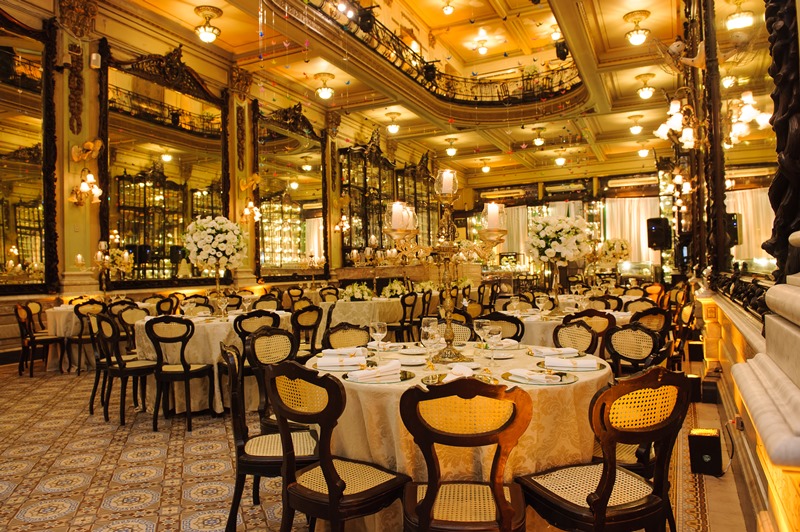 Since we are in Rio's center, you might want to stop in at Confeitaria Colombo, a classic Portuguese style bar-restaurant, which has been around since the late 19th century. An excellent and spacious place to escape the rain, enjoy a coffee and read a book. The marble countertops, brocaded mirrors and stained-glass windows will transport you to an earlier era. A typical Portuguese dessert like custard tart, pastel de nata, is a must-try at Confeitaria Colombo. Also worth a visit in the city center are the Theatro Municipal and the National Library on Cinelandia square. They have daily tours in English. The modern Catedral Metropolitano is also around the corner for a quick visit.
If you are out of reading material, particularly books in English, check out Livraria Travessa, in the center of the city, but with branches in neighborhoods like Leblon, Ipanema and Botafogo. These are big bookstores with a pleasant atmosphere—great for relaxing, roaming the bookshelves and drinking a good cup of latte in the nicely designed bookstore cafes. They also offer stacks of international magazines and often have WiFi.
Outdoor Markets are off-limits during rain; nonetheless the vibrant Feira Nordestina, also known as Feira de São Cristovão, is an exception. Here you'll find food, music, arts and crafts from the Northeast of Brazil. It is partly covered and therefore a good option to visit on a rainy day. More than 300 thousand visitors pass through this market each month. The majority are nordestinos, Brazilians originally from the Northeast, now living in Rio de Janeiro. It is said that they visit the market to kill saudades - their feelings of missing or nostalgia.
// If you're feeling more active, you could opt to learn something very Carioca. 
Take samba dancing lessons.
If you're feeling more active, you could opt to learn something very Carioca, and take samba dancing lessons. Rio de Janeiro is the cradle of samba music and samba runs in the blood of the Cariocas. There are two types of Samba, Samba no Pé - the carnival version - and Gafieira (couples). Female and male dancers will learn different steps. If you plan to go out with Brazilian friends, you don't want to be left behind while they're loosening their hips on the dance floor. Just spend a couple of hours in a dancehall with a great teacher and you'll be able to dig really deep into Rio's culture. Check out Casa de Danca in Botafogo, or Oficina da Samba in Catete.
Food is another thing Cariocas love. It's always a great topic for an animated conversation. While you could spend hours in a fine restaurant to avoid the rain, it might be more exciting to pass an afternoon in a kitchen with a real food lover. Learn how to cook a typical Brazilian dish as Feijoada -the ubiquitous stew of beans with beef and pork-, or a seafood and coconut stew like Moqueca. Prepare local drinks, or cocktails like the Caipirinha, and then drink them yourself! A great outfit to do all that is Cook in Rio, where you can book cooking afternoons.
After all these experiences you should try to make it to Lapa at night, and check out a Samba club. There are lots of them and usually they also offer food. Eat, drink and dance in one place, without a drop of rain. It can be fun, really, to be in Rio de Janeiro when it rains.
by Philip de Wit | 7/6/2016
Feature image: